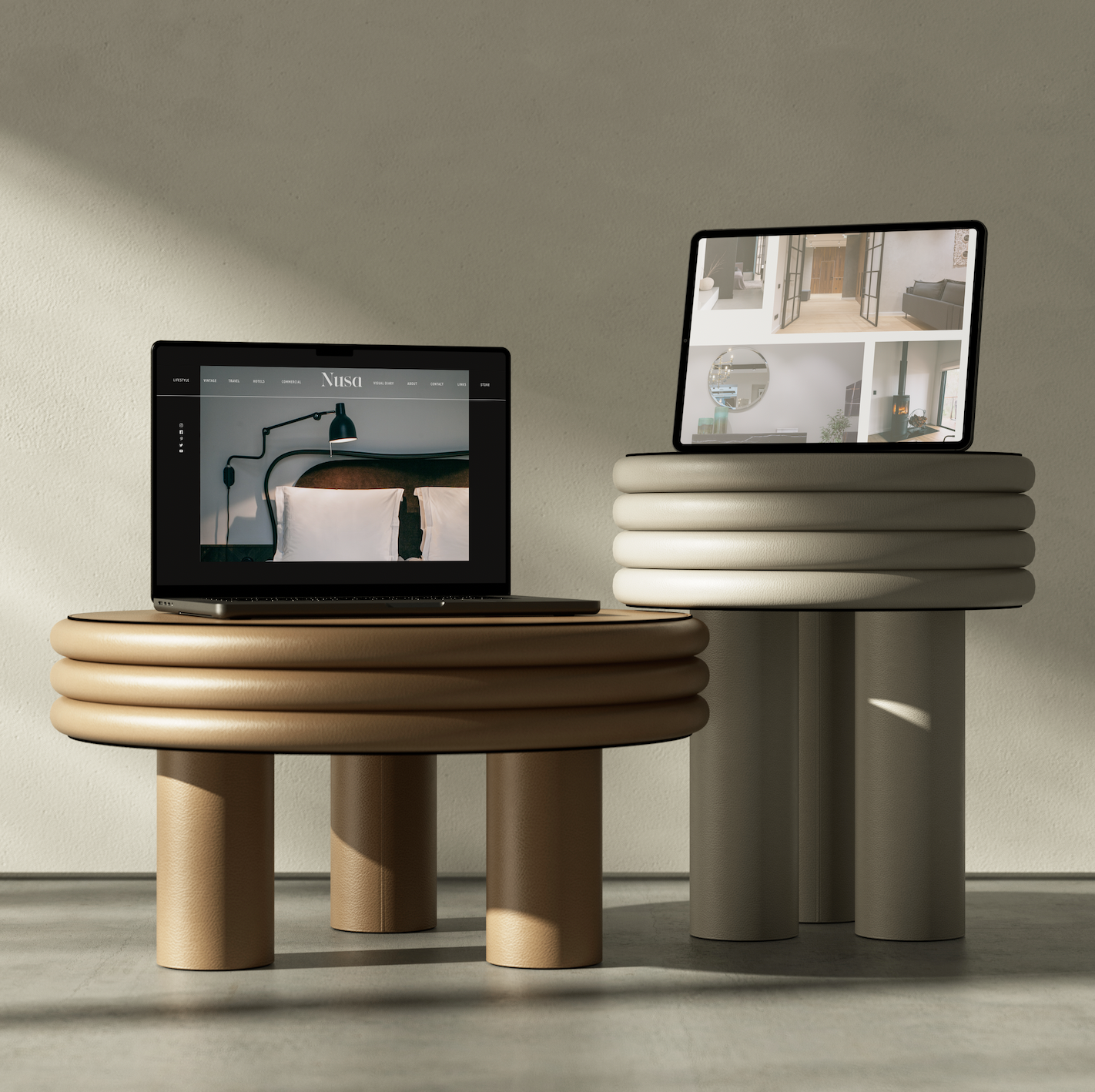 Klaviyo Services
Boost Your Revenue with our Shopify x Klaviyo Email and SMS Marketing.


Klaviyo
We specialize in empowering ecommerce brands to unlock the untapped potential of their most lucrative revenue-building channel. Our Klaviyo services are meticulously designed to foster brand trust, elevate customer lifetime value, and deliver highly personalized experiences to your consumers.
As a leading Shopify eCommerce and Klaviyo email marketing agency, Studio Seagraves combines innovation and strategic expertise to amplify your brand's retention marketing revenue. Our team excels at creating stunning templates and optimizing flows tailored specifically for your brand, ensuring remarkable results.
Account setup
E-mail Marketing
SMS Marketing
Loyalty & Rewards
Subscription Optimization
Segmentation
Welcome Series Flow
Abandoned Cart Reminders
Post Purchase Flow
Opt-in Popups
Retention Services

Klaviyo x Shopify
01. Set Up & Support
We specialize in seamlessly integrating Klaviyo into your Shopify store, offering you a comprehensive solution that centralizes your brand's customer and performance data. As Klaviyo partners, let us take care of the technical aspects, while you focus on growing your business. Reach out to us today and unlock the full potential of Klaviyo for your Shopify store. Experience the Studio Seagraves difference as we empower your brand with the remarkable capabilities of Klaviyo. Let us handle the technical complexities while you focus on growing your business.

02. Implementation
At Studio Seagraves, we leverage Klaviyo's powerful built-in Customer Data Platform (CDP) to drive exceptional results. We excel at creating and implementing sophisticated email flows that focus on strategic touchpoints, guiding your customers organically through a data-backed conversion funnel. From engaging welcome emails to effective abandoned cart and browser abandonment sequences, as well as captivating monthly brand campaigns, we customize automation and tailor the copy to ensure the delivery of highly targeted and hyper-personalized emails.
03. OPTIMIZATION
We are committed to maximizing the impact of your email marketing efforts through intelligent segmentation, continuous A/B testing, and meticulous optimization. We bring together real-time tracking, predictive analytics, and adaptable conditions, all combined with on-brand messaging and captivating designs. Our goal is to enhance customer lifetime value, effectively reach VIP customers, and keep your audience engaged with emails that truly resonate.

04. Tech Integrations
Email marketing lies at the heart of our approach, but we don't limit ourselves to just that. We believe in harnessing the power of a versatile tech stack that includes Recharge, Gorgias, Yotpo, and many other cutting-edge tools. By integrating these tools seamlessly, we unlock the true potential of customer retention. Our strategy revolves around sending targeted emails that are driven by your customers' interactions across your entire marketing ecosystem. This holistic approach enables us to drive repeat sales, nurture long-term customer relationships, and unlock the full potential of customer retention.
"

Fantastic to work with! Amber created a stunning, easy to navigate website for us that far surpassed our vision. We love our website!

"
"

Studio Seagraves was very clear, professional and really captured what we were looking for in our new website. It was a wonderful experience, after having several not great web design experiences so this was truly a gift!

"
"

I cannot recommend Studio Seagraves enough! Amber recently customized a Shopify website for our shop and the experience was stellar. Amber was professional, timely, extremely easy to work with, and delivered an exceptional product.

"
"

Amber and her team was absolutely amazing with work with! She created a user friendly website for us and always kept up with deadlines. She was easy to communicate with and always went above and beyond to make our website look just like how we envisioned it to be!

"
"

Amber has first-hand product design experience as well as web design. So I knew her design eye would create a great showcase.

"
"

Clear directives, a quick study of my company and asked all the right questions. Amber made it simple and effective for clients.

"
"

I wouldn't use anyone else other than Amber and her team. They understood what I wanted and made the process fun and extremely easy with fantastic results!

"
"

Studio Seagraves is a truly exceptional website partner. They take the time to understand their clients' businesses and needs and find the right online solution. You're going to get an exceptional result if you work with them.

"