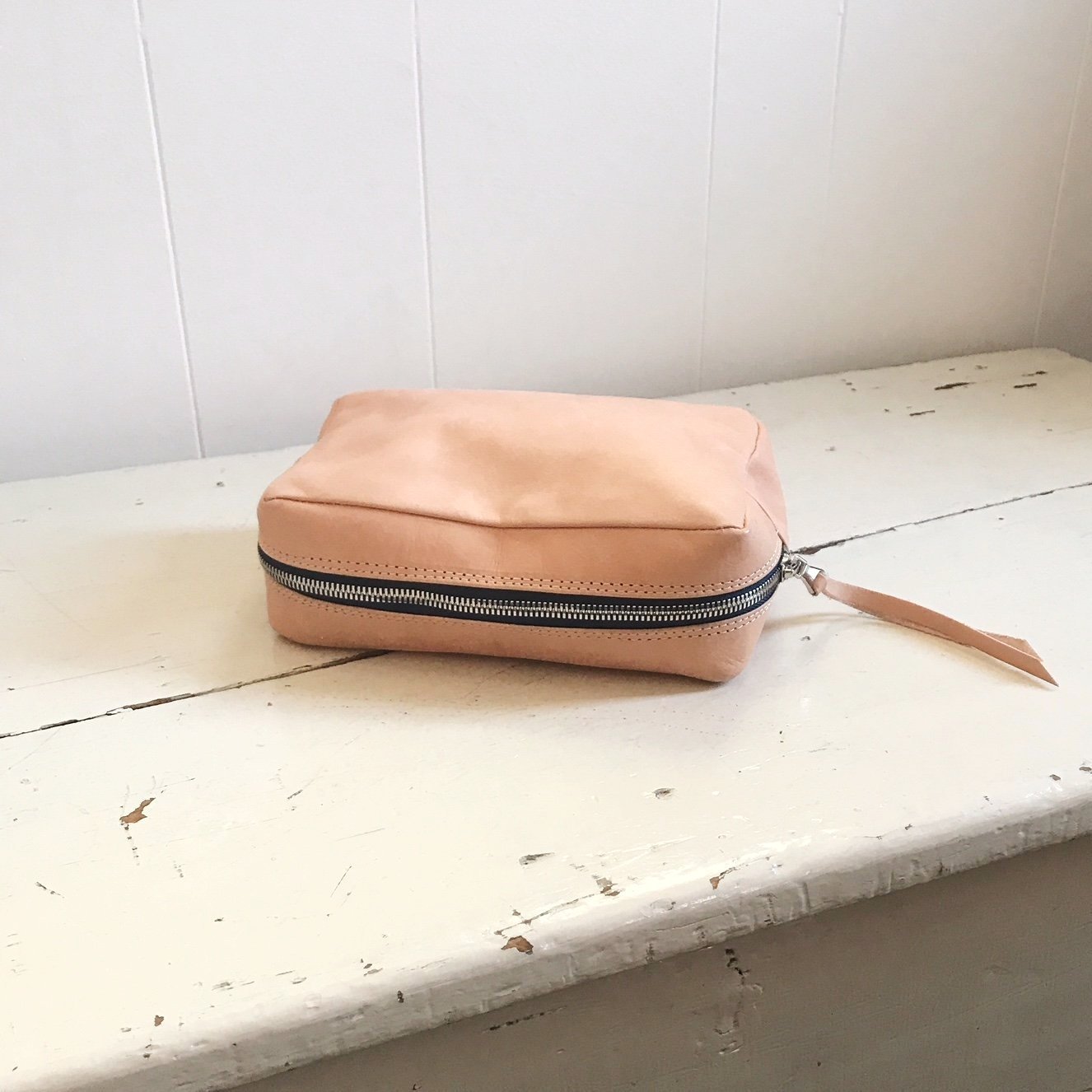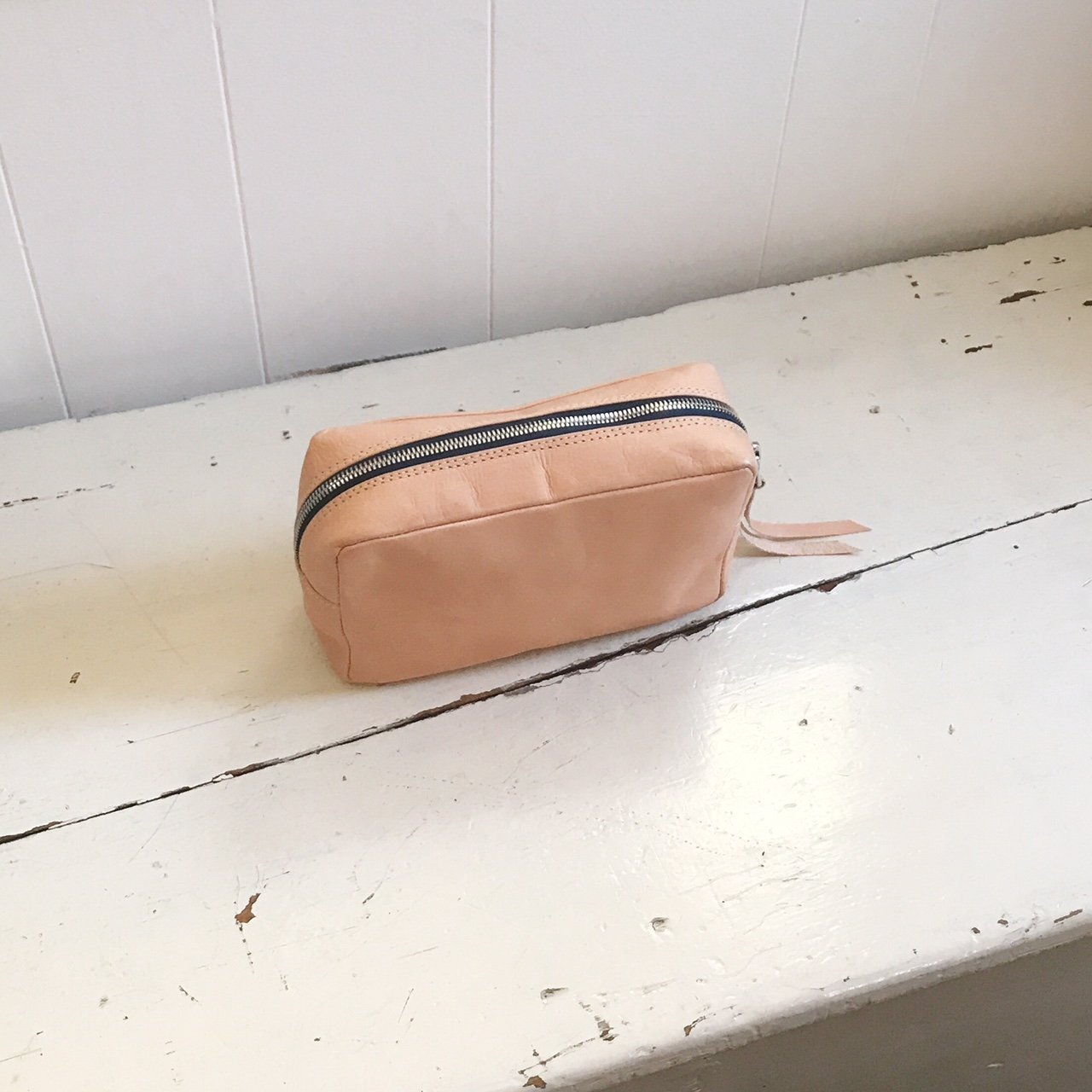 Description:  
The perfect dopp case that is totally unisex and super cute! It's chic and perfect for when you're on the go.  Lined in navy nylon w/ a contrast zipper.  And did we mention pockets?!
Vegetable tanned leather patina's over time and wears quite like your favorite denim.  Expect it to age, grow darker and become more broken in over time which is the beauty of vegetable leather!
Size:
9"W x 6"H x 3" D
Shipping:
In stock and ready to ship!  Ships in 3-5 days.  
Leather Care:
As mentioned this is vegetable tanned leather and will patina over time. We recommend pure natural leather care oil – just remember, a little goes a long way! Start with a very light, even coat applied with a clean, dry cloth and be sure to remove any excess oil. Allow the piece to dry completely before use.
To clean any of our leather items, we recommend using a soft, dry cloth to gently brush away surface dirt and grime.  
If you love the color as is and want to keep a clean neutral color, we recommend using a leather protectorate to keep it from getting darker.
Please note each product exhibits the variations that are unique to natural untreated leather  The authentic and natural beauty will only improve with age and use, each item will patina and grow darker over time.

Handcrafted in California, U.S.A.
This section doesn't currently include any content. Add content to this section using the sidebar.