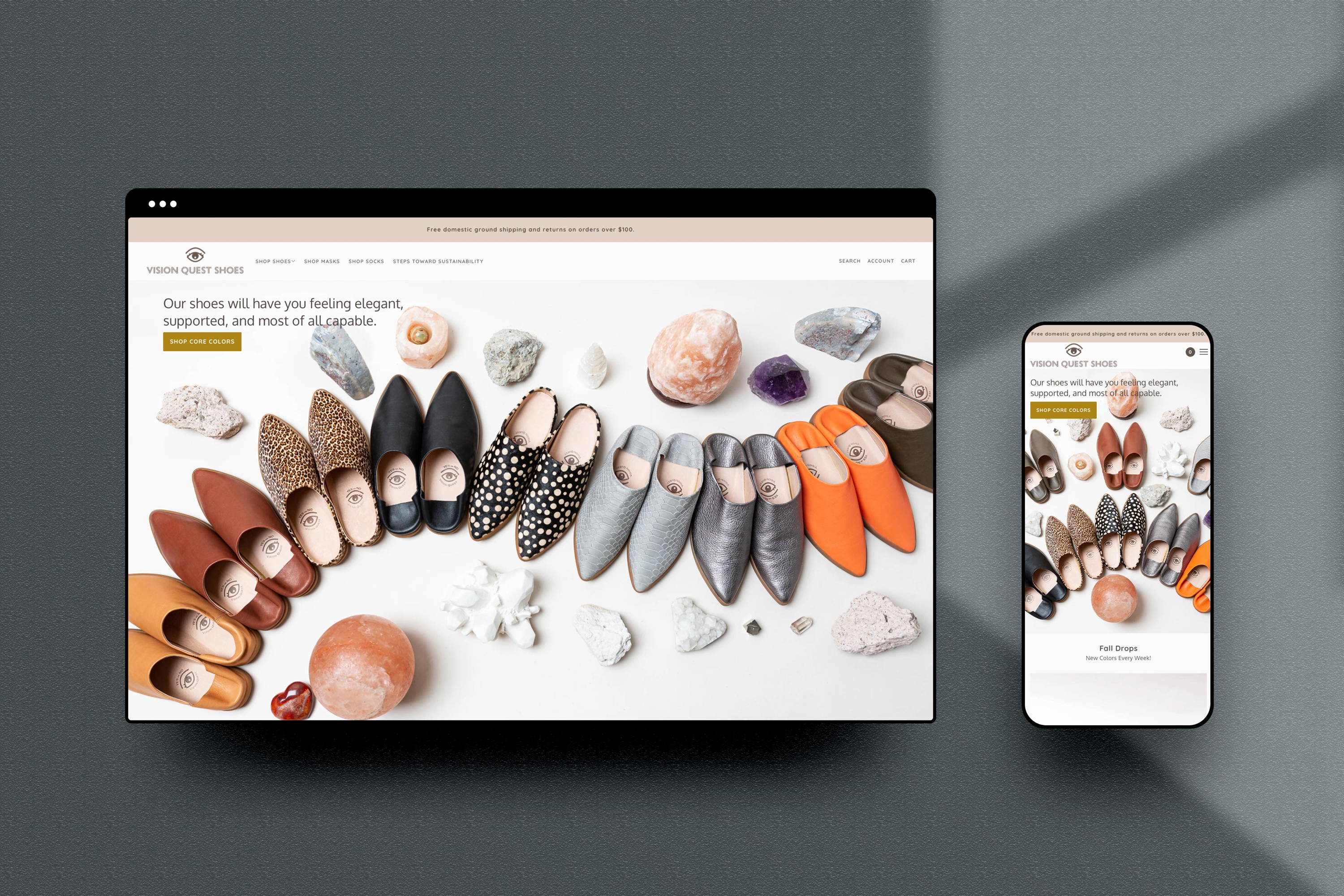 Client:
Shoe Lifestyle Clothing Brand
Los Angeles, California

Services:
Shopify E-commerce
Web Design
"Amber has first-hand product design experience as well as web design. So I knew her design eye would create a great showcase for my footwear. She led the initial process by proposing a soothing core color palette to compliment the shoes. That contribution also helped shape the brand, as she encouraged me to carry the palette over into my email campaigns and social media. She is inquisitive and thorough and makes the process easy and enjoyable. She is reliable and has an invested interest in her client's success, even beyond the website."
Ce Ce Chin, Founder Vision Quest Shoes